Meherrin, VA will eventually be part of the Tobacco Heritage Trail system. As of now, there is no news for this section of the trail.
You can make a difference! If you'd like to help trail development in Meherrin and would like to make a financial gift please contact rtuck@nullsouthsidepdc.org or click below to make a tax deductible donation on line!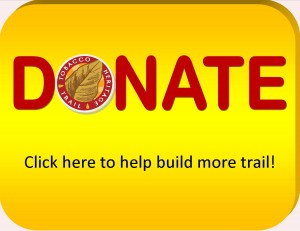 Notable Properties between Meherrin and Keysville
Simplicity Drive-In Theatre: This ca. 1945 structure is the last surviving drive-in theatre in Lunenburg County and one of less than 800 that survive nation-wide.