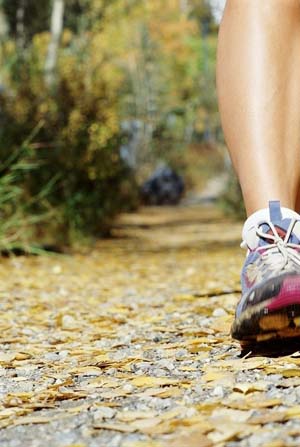 Want to venture out on the Tobacco Heritage Trail, but would like some company? Sunny Marzo has started a walking group. They meet on Saturdays to take leisurely strolls on the Tobacco Heritage Trail. The goal of this group is to walk the entire Mecklenburg-Brunswick trail section. Don't worry! They wont tackle it all at once. By walking a few miles at a time, they will eventually cover this 17 mile stretch of trail. What is unique about this group, is that they park in one location and Sunny parks his van at the end of the walk. Then he will shuttle you back to your car. In that way, you wont need to walk the trail twice.
This Saturday, July 12, they will be walking from Evans Creek to Brodnax, which is around five miles. Park at Evans Creek Rd Trailhead which is on Evans Creek Rd in Brunswick County off of 58, about halfway between Brodnax and Lawrenceville. They'll be walking at a leisurely 2-3 mile/hour pace. If you'd like to join them, please be there promptly at 6:30a.m. It may be early for a Saturday, but trust us, you will appreciate beating the sun. It gets hot pretty early in the mornings this summer.
Sunny's walking group is open to everyone. In fact, the more the merrier! He just needs to know if you plan to be there so that he knows how much water to provide – that's right, on top of his free shuttle service, he will even supply you with a bottle of water at the finish line! RSVP to Sunny Marzo 434-917-3786.