long distance multi-use non-motorized trails
May 8, 2013 – 1:48 pm
Please be advised: It has been a very WET winter and the trail has gotten very muddy. In order to allow the trail surface to set properly before we all enjoy it, please continue to stay off of Phase III (Railroad St in Brodnax to Pleasant Grove Rd in Lawrenceville). We will make an announcement when the trail is finally open. Thank you all for understanding!
Plan Your Trip
Whether you're planning a day trip, overnight, or weekend stay, let us lend a hand by showing you the best places to stay, where to get a bite to eat, and what's happening in the community.
Restaurants, Hotels & More Coming Soon!
Welcome Adventurers
You don't need a passport to enjoy an excursion on the Tobacco Heritage Trail!
Surrounded by unspoiled woods, tobacco farms that have been passed from one generation to the next and homey little towns, the Tobacco Heritage Trail is a path to your outdoor recreation and relaxation.  Explore the natural resources of this Southern Virginia rail-trail on horse, bicycle, or foot and journey back to the history and culture of a simpler time. Our trail is your trail; come on in and make yourself at home.
Scrapbook
We've captured some of our favorite scenes and preserved them in our Scrapbook for you, so take a look!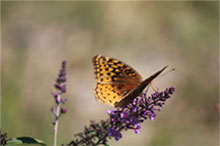 Share your experiences and what inspires you in our "Community Snapshots" by uploading your images here.
© 2014 Tobacco Heritage Trail
(434) 447-7101
200 S. Mecklenburg Ave.
South Hill, VA 23970